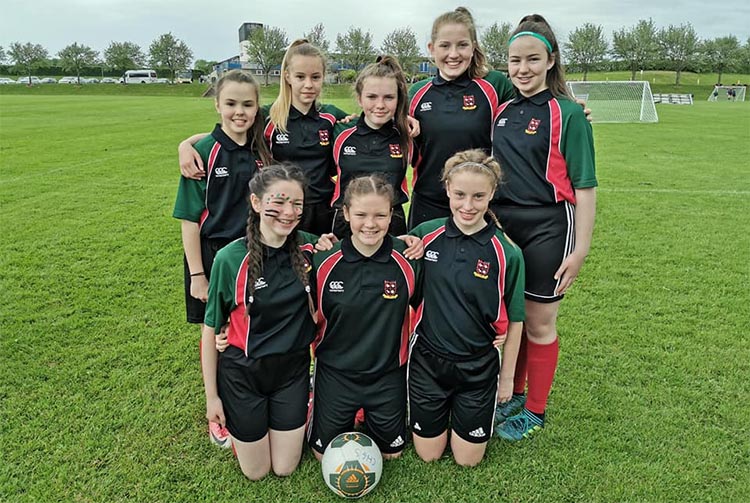 What a great day up in Mallusk for three of our Girls football teams. Two year 8/9 and one year 10 team travelled to play against schools from all over Northern Ireland!
Cambridge year 8/9 'A' team progressed as winners of their group after a very hotly contested match against a strong Regent House side. They met Devenish in the knock out stage winning 2-1 on penalties. After a very tight quarter final match the girls lost 2-1 on penalties to Ballymoney High School. This is a great achievement for the girls as there were 68 teams in the 8/9 section!
Cambridge year 8/9 'B' team had great fun in the group stages recording one draw, one win and three losses.
The year 10 team were in a tough group and recording one win and three losses.
A very enjoyable, fun day at a fantastic event. All credit to Jackie Blythe and the IFA staff for their organisation.
Goalscorers today:
Abi Sweetlove 5
Grace Campbell 4
Fairh McCormick 4
Steph Mark 2
Zoe White 1
Ceri Davies 1
Beth Tennant 1
Ella McDowell