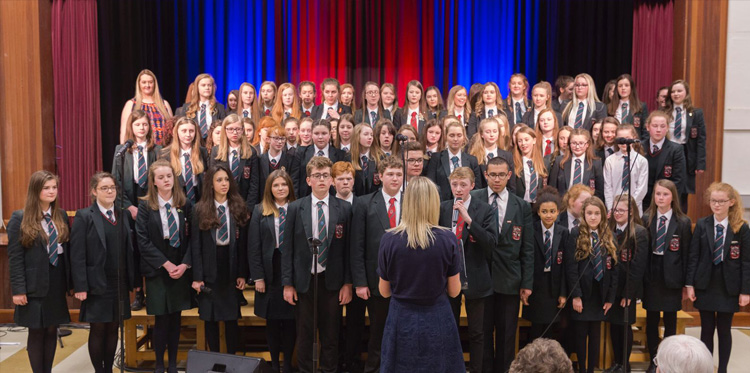 Cambridge House Grammar School Senior Choir is a mixed choir for pupils in years 10 to 14. Rehearsals take place on a Monday after school in G5 from 3:30 to 4:30pm. All pupils who enjoy singing are welcome. The choir is a supportive, encouraging community focused on building the confidence of each member in an atmosphere which is both challenging and enjoyable. In addition to enhancing focal ability, it develops teamwork and communication skills which are essential in all aspects of life. It provides a unique opportunity for pupils from five year groups to work together, socialize and make friends.
Cambridge House Grammar School Senior Choir performs at a wide range of events within the school and wider community. They compete at Ballymena Festival every year and have received numerous awards. Last year they won the Hymn Singing class (18 years and under) and were subsequently awarded the Post Primary Championship prize. The choir has collected the Secondary Schools Vocal Award for the seventh year running. They have taken part in the Sound of Action event in St. Anne's Cathedral, Belfast and were delighted to be awarded Top Fundraising School for 2016.
Solo singers are given many opportunities to showcase their vocal talents through a wide range of choral repertoire.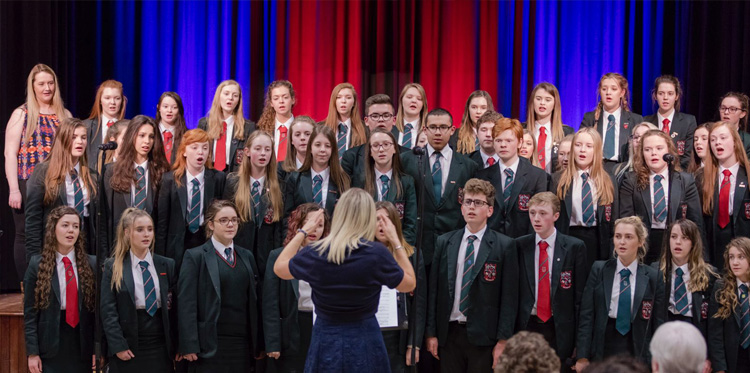 Cambridge House Senior Choir events 2016-2017
Sound of Action: St. Anne's Cathedral
Radio Cracker Carol Service: Montgomery's, Ballymena
Tower Centre Choir Competition for Schools: Tower Centre, Ballymena
Radio Cracker: Montgomey's, Ballymena
Annual School Carol Service: First Ballymena Presbyterian Church
Flash Mob: Montgomery's, Ballymena
Annual Awards Ceremony: Cambridge House Grammar School
Ballymena Festival: Braid Arts Centre
Annual Spring Serenade: Cambridge House Grammar School