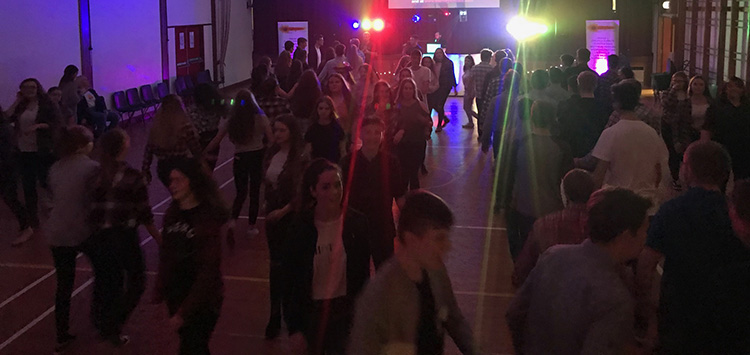 On the 16th October, the annual Sixth Form Social took place. The social was planned by our Head boy, Head Girl and our Senior Prefect team. They aimed to host an evening which provided year 13 and 14 students with the opportunity to mingle. Assembly Hall 2 was transformed into a barn with bales of hay and scarecrows depicting a typical barn scene to fulfil our Barn Dance theme.
It was a lively, enjoyable evening with entertainment provided by Eternity Socials, the music played included number one hits from different eras, which certainly got everyone up on their feet!
Eternity Socials interacted with our students by allowing them to send in photos to give everyone a laugh, as well as asking for any music requests, this created a memorable evening for all our students.
Both years 13 and 14 students joined in with various games and music, as well as our Upper Sixth students providing a tuck shop for the evening. The tuck shop supplied the students with a selection of refreshing drinks to keep our dancers on their toes! After two and a half hours packed with competitive games and energetic dancing, The Barn Dance Social was summed up by our year 14 student Grace Adams as 'The best night of the term'.