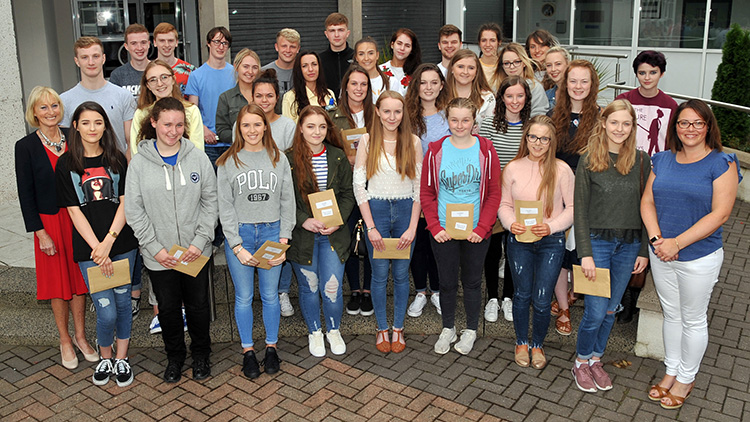 Cambridge House Grammar School – examination success at A-Level.
87% 3 A*-C grades
Cambridge House Grammar School pupils attained a highly impressive 87% 3 A*-C pass rate in this year's A2 Level examination results. Just under half of the cohort achieved three A*/B grades. Eighteen subjects achieved 100% pass rates at A*-C grades. Overall the school can also record a 100% pass rate for 'A'Level pupils A*-E grades.
The NI GCE average for Grammar schools normally falls within 76/77% for 3 A*-C grades.
Special mention must be made of Libby Stewart who achieved 4 A* grades (Biology, Chemistry, Mathematics and Physics).
This superb academic achievement by Year 14 pupils is a follow through from their excellent GCSE successes. The high level exam results are, in part, the outcome of a longer term development process strategy, where individual pupil profiles are used to provide for a tailored curriculum and a sound work ethic.
The Principal, Mrs Lutton , offered congratulations to all the pupils and attributed their success not only to their own hard work but also to the support of their parents and to the teaching and non-teaching staff for their ongoing professional commitment and loyalty to the young people of Cambridge House Grammar School, which has, yet again, confirmed its continuing and significant position as a selective grammar school, consistently delivering a sound and successful academic , career driven curriculum, reflecting the needs of our current and developing economic landscape.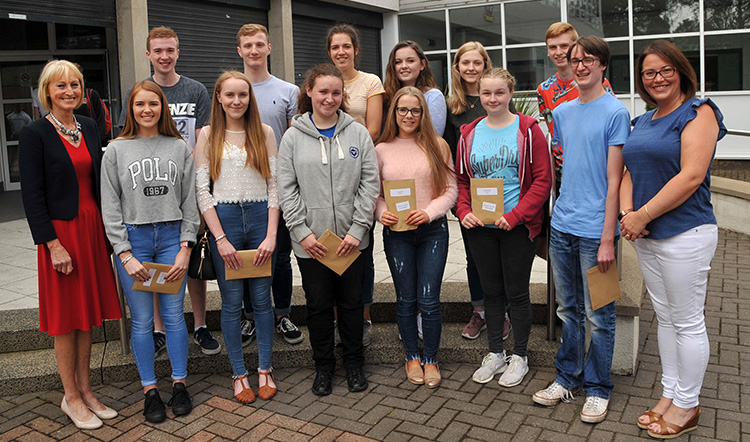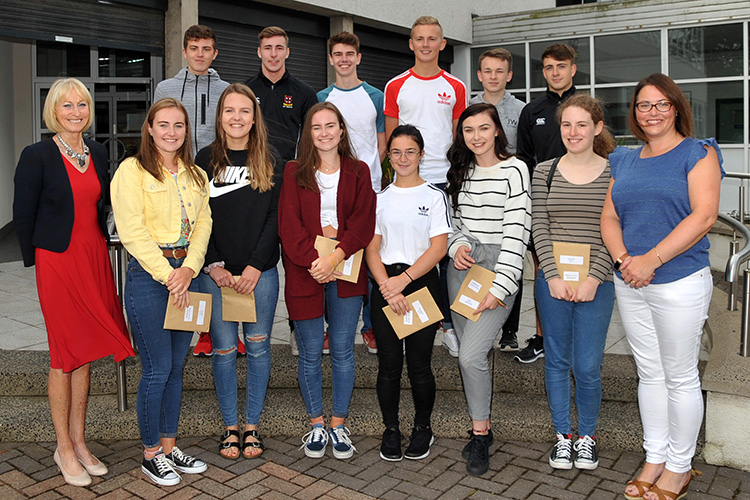 Congratulations and well done to all our Year 13 and 14 students.
Many top achievers were photographed…but for those who were camera shy, here is a complete list:
4A* Libby Stewart
3/4 A*- A Hannah Anderson, Ruth Boland, Luke Buchanan, Ciara Carson, Eva Gaston, Sarah Gillespie, Alyson Greer, Lauren Kelso, Amy Morrison, Abbey Shaw
3/4 A*- B Laura Barr, Travis Boyd, Lindsey Cameron, Adeleine Carey, Matthew Crawford, Ellen Dickey, Naomi Finlay, Rebecca Hanna, Vicky Greer, Aimee Hunter, Alice Johnston, Kyle Logan, Matthew Logue, Rebecca Macauley, David McCartney, Lauren McCartney, Emma McClure, Rachel McLeister, Jack McMurray, Alex Mullan, Chloe Pennie, Jacob Penny, Amy Robinson, Jessica Rodgers, Samantha Royston-Woods, Sarah Stewart, Adam Taggart, Jack Wright
Top achievers from Year 13 included: Amy Barr, Erin Barr, Erin Booth, Thomas Bovill, Gareth Bryans, Mark Cochrane, Ethan Crawford, Lauren Evans, Chloe Farquhar, Scott Francey, James Galbraith, Anna Graham, Peter Haggan, Aaron Harkness, Ryan Laverty, Josh Mark, Alex McCalmont, Lauren McCarroll, Jordan McCloy, Sarah McLaughlin, Bethany McPhee, Paul Millar, Jessica Mulholland, Charlotte Nicholson, Lois Smyrell, Anna Thompson, Emily Watt