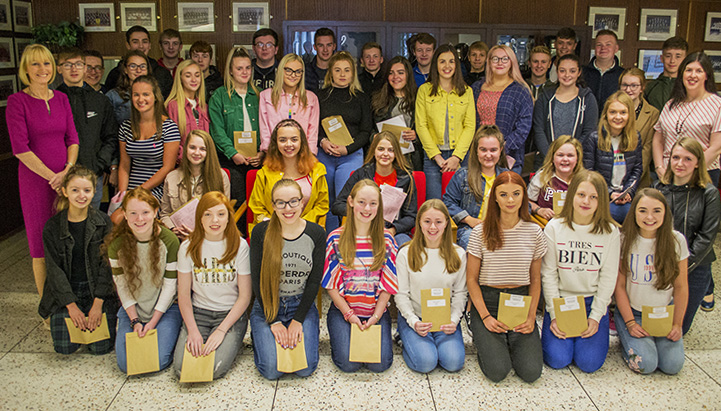 CAMBRIDGE HOUSE GRAMMAR SCHOOL - GCSE RESULTS – A CONTINUATION OF THE SUCCESS STORY.
Following on from the superb set of 'A' Level Results as recorded last week, with pupils gaining 87% 3A*-C grades, the pupils continue this success with a consistent increase in their GCSE grades.
90% of pupils achieved 7+ A*-C grades, while 96% achieved 5 A*-C grades. This is in line with the Grammar School average in NI (96% 5 A*-C).
Mrs Lutton, said: "I am so pleased for all our GCSE pupils who have done so well as a group, in particular I applaud the consistent rise in our A*/B grades, which have increased from last year by 7%. Our pupils and staff put in a great deal of hard work throughout the year and it is heart warming to see pupils achieving the results they deserve. We work quietly and supportively in Cambridge House, ensuring our pupils understand the need to develop a sound work ethic and providing them with adequate coping strategies to deal with the harsh world of reality. The young pupils who have succeeded today, as well as the high achieving 'A' Level pupils recorded last week will be the very best ambassadors for our school, and for this province, in whatever they decide to do. They are well prepared as individual young people, they are not just statistics."
As pupils arrived at the school from 9.00am this morning to receive their exam outcomes, the anticipation was palpable. There was great delight expressed by the high standard of results and many were excited by the increasing range of possibilities opened up to them for the extended A Level study opportunities on offer. With the many subject options available for our pupils, Cambridge House Grammar School will continue to provide a first rate education within a sound family ethos.