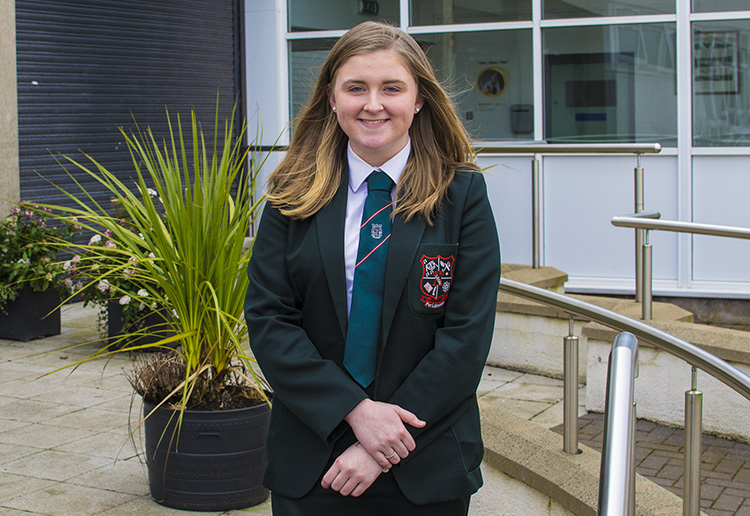 Lindsey Cameron has recently had success, in being accepted to the accountancy apprenticeship scheme through Stevenson and Wilson, Ballymena. She competed against a number of applicants, before being successful and granted her place on the programme.
Lindsey had to go through a rigorous application process of interviews and assessments before being given the unconditional offer. Lindsey was offered the place after she achieved her AS grades of AAA. This reinforces the need for pupils to achieve highly at not only A2, but at AS level as well. She will undertake the apprenticeship in July after completing her final A2 examinations.
This is a huge success for Lindsey and she should be commended for her efforts. Well done!