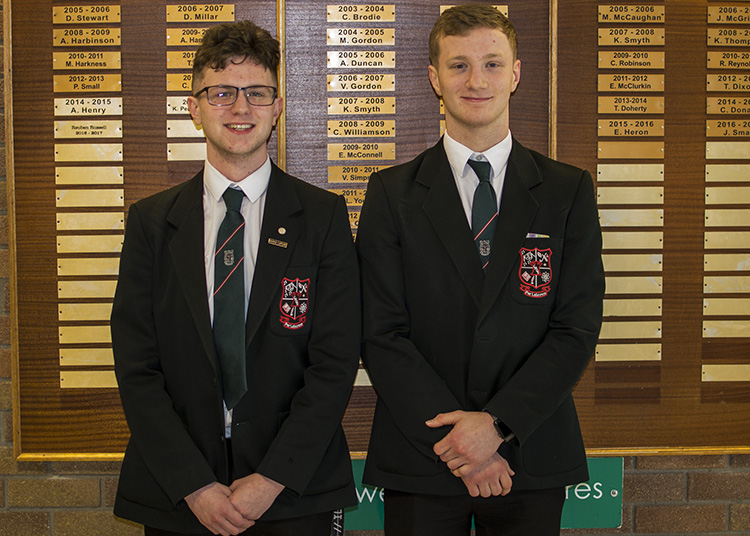 Luke Buchanan & Lee O'Connell have recently had success, in being accepted to the PWC Software Engineering apprenticeship. The boys competed against 800 other applicants, before being given their place alongside 18 others from Northern Ireland.
The boys had to go through a rigorous application process of interviews and assessments before being given their conditional offer. If the boys receive their grades of ABB at A2 level, they will undertake the apprenticeship in September, where they will complete a degree in Software Engineering. Alongside their studies, the boys will be working with PWC to gain valuable experience in the workplace.
This is a huge success for the boys and they should be commended for their efforts. Well done boys!