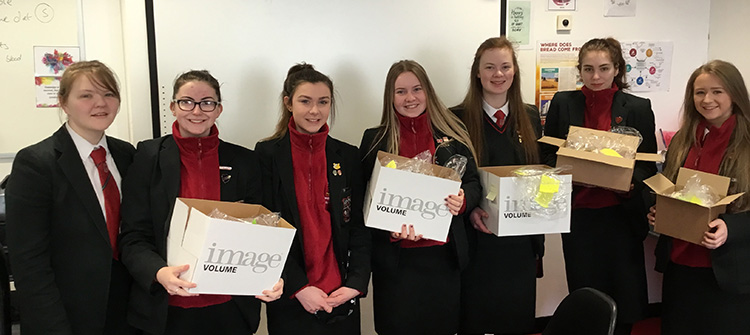 The total raised from the Valentines Rolos and Love Hearts this week was £376.63 which is again a reflection of the generosity of all pupils, parents and staff at Cambridge House Grammar School.
Miss Mullan would like to congratulate and thank the Charity Committee for their immense effort in organising and running this event which involved late nights and extra work as can be seen from the photographs.
Mr Drennan kindly made custom balloons which helped to increase profits and provide enjoyment for all pupils. The sweet hamper was won by our very own Ruth Murray.
All proceeds will be donated to Northern Ireland Chest Heart and Stroke and will be added to the total of £825 raised by the Mrs Brush and the Music Department during the Carol Service to give a grand total of £1201.63 raised. This will be donated in memory of Mr Lee Matthewson, former head of Music.