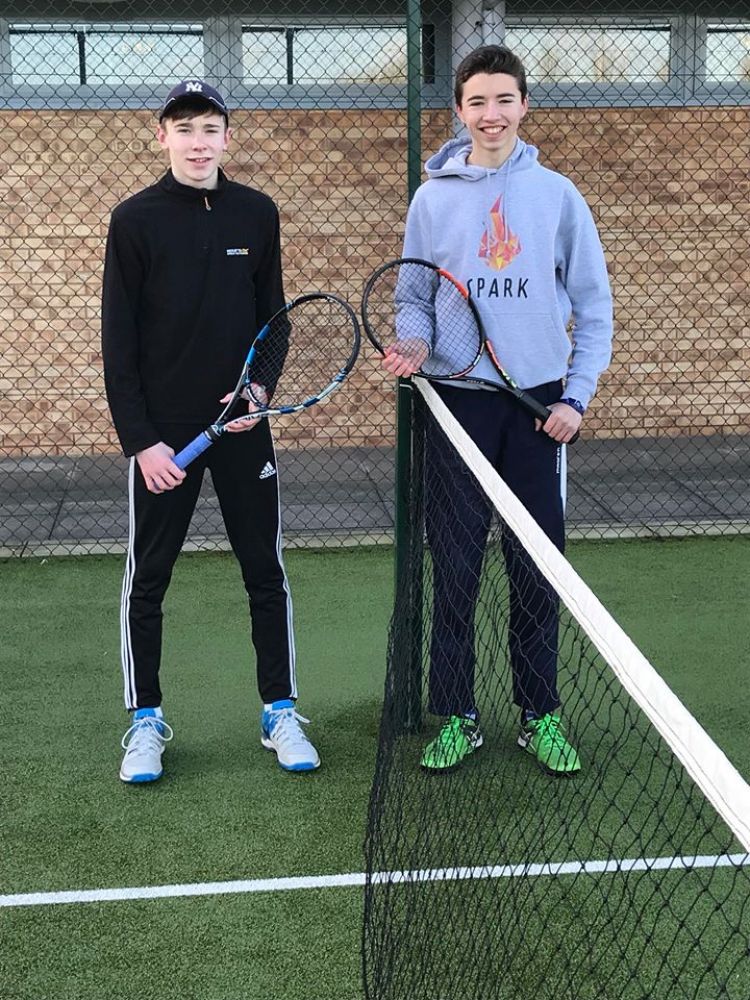 On Saturday Phillip Montgomery took on Josh Caldwell in BLTC's Under 18 Boys Championships!
Both have a common knowledge of each other's games through training with each other and being part of the BLTC's Internal league team.
The first two games started with breaks of serve as both boys were trying to contain their nerves.
This was a battle of offence versus defence and who could use their game style the best.
Montgomery kept many of the balls in play with good block defense and angled slices. Phillip showed great defence and one of the points during the match was incredibly good, with each boy pushing each other side to side of the court, and showing their best traits.
However once Caldwell found his range Montgomery was repeatedly pushed back behind the baseline as his opponent hit forehand winners with ease.
Josh went onto dictate the next games, resulting in him being crowned the BLTC Under 18 Boys Champion! He won 6:1!
Congrats to both boys, firstly for Phillip in reaching his first final and Josh for winning the championship!
Both should be positive heading into their winter training block at BLTC.