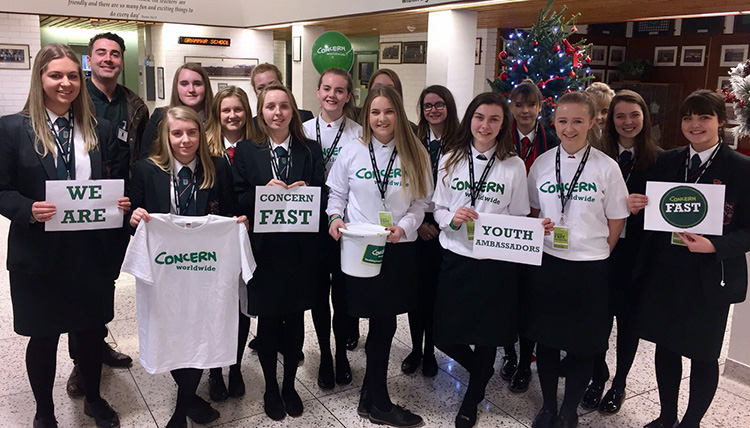 Our newly trained Concern Fast Youth Ambassadors have organised to take part in a 24 hour sponsored fast from a favourite food or drink, social media, phones, make up, music or anything they choose in order to raise funds for Concern Worldwide.
In order to raise further funds pupils will be asked to wear a Christmas themed item on Thursday such as hair accessories, hats, badges, earrings, socks, shoes or Christmas tie. A suggested donation of £1 is encouraged which will be collected during form time. We hope that all pupils and staff will support this excellent cause!
Remember every donation made ‪before 18th December 2017‬ will be matched pound for pound by the UK government which will effectively double the fundraising total, so every penny counts!
A just giving page has also been set up for those who have requested and is accessible below. Any donations received online can be further increased through Gift aid.
www.justgiving.com/fundraising/chgsconcernworldwidefast